I have tried other zucchini bread recipes, but this is by far the best one. The recipe was given to me when I got married.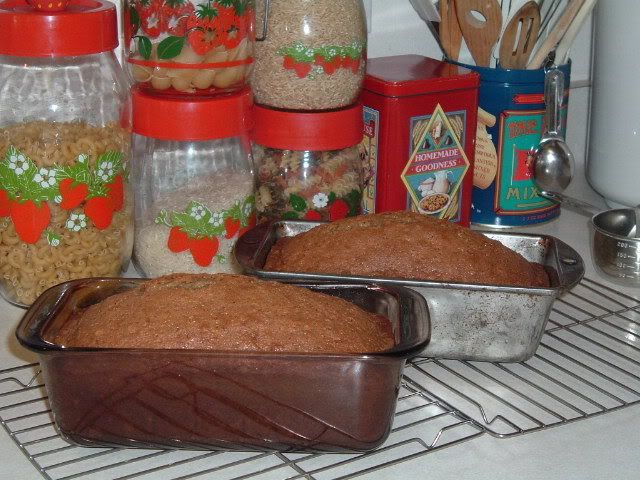 Our moms handed out recipe cards to the ladies at church and asked them to submit their favorite recipes. This one was from a wonderful lady named Betty Brooks.


Zucchini Bread
Ingredients:



3 eggs, beaten
1 c. oil
2 c. sugar
2 c. grated zucchini
2 t. vanilla

3 c. flour (part whole wheat)
1 tsp. baking soda
1/2 tsp. baking powder
1 tsp. salt
1 tsp. cinnamon
1/2 cup chopped nuts

Directions:

Add oil and sugar to beaten eggs, then zucchini and vanilla. Cream together. Mix flour, soda, baking powder, salt and cinnamon. Add to creamed mixture. Mix until thoroughly blended. Add nuts.



Pour into 2 greased and floured loaf pans. Bake at 325° for 1 hour or until toothpick inserted in center comes out clean. Cool 5 minutes before removing from pan. Cool on wire rack.



Thanks to my sister in law Cindy who requested a good zucchini bread recipe, I think I'm going to be making this soon. I
do
have zucchini from my garden!